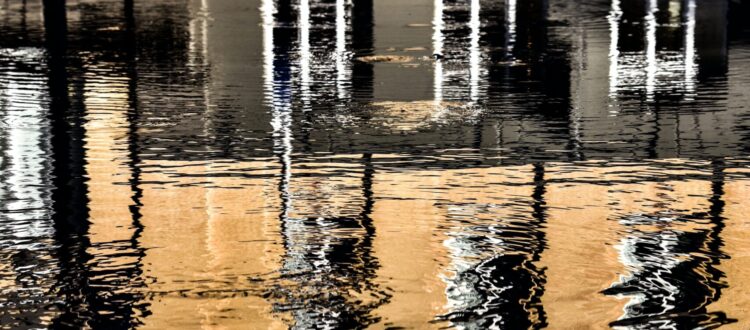 Will the Housing Market Sink or Swim in 2024??
Potential homebuyers in St. Louis, MO, considering entering the housing market in 2024, have a keen interest in understanding the market's stability and future prospects. In this comprehensive article, we will delve into the current state of the housing market in St. Louis, analyze relevant economic factors, and provide insights into whether it is likely to settle down or face a potential collapse. Stay informed and empowered as you navigate the real estate landscape by seeking professional guidance from Liberty Lending Consultants, a trusted lender for homebuyers.
Current State of the St. Louis Housing Markets
To grasp the outlook for the future, it is vital to evaluate the current state of the housing market in St. Louis. Recent reports indicate that the market has shown resilience and steady growth over the past few years. According to data from the St. Louis Association of Realtors, the housing market experienced a surge in demand in 2023, driven by favorable economic conditions and low-interest rates. Home prices have witnessed modest appreciation, maintaining a balanced market for buyers and sellers alike.
Economic Factors Influencing the Housing Market
Understanding the economic factors at play can provide valuable insights into the potential stability or vulnerability of the St. Louis housing market in 2024:
Employment and Income Growth: St. Louis has enjoyed a stable employment market, with consistent job growth across various sectors. The city's diverse economy, which includes industries such as healthcare, finance, and manufacturing, has contributed to attracting professionals and families to the region. The sustained employment opportunities bode well for the housing market's stability, as job security and income growth stimulate demand for housing.
Interest Rates and Mortgage Policies: The Federal Reserve's monetary policies and interest rate fluctuations have a direct impact on the housing market. In recent years, mortgage interest rates have remained historically low, making homeownership more affordable for many buyers. Monitoring potential shifts in interest rates and mortgage policies in 2024 is crucial, as changes could influence affordability and buyer demand.
Recent News and Market Trends
Examining recent news and market trends can provide additional insights into the trajectory of the St. Louis housing market:
Inventory Levels and Affordability: Reports from the St. Louis Regional Multiple Listing Service indicate that inventory levels in the region have slightly increased in recent months. The uptick in supply gives buyers more options and may contribute to a settling down of the market. Additionally, the relatively affordable housing market in St. Louis compared to other metropolitan areas makes it an attractive choice for potential buyers seeking value for their investments.
Urban Revitalization and Neighborhood Development: St. Louis has seen ongoing efforts to revitalize urban areas and develop new neighborhoods. Projects such as the National Geospatial-Intelligence Agency (NGA) relocation and the City Foundry STL have sparked increased interest in the city's real estate market. These developments can potentially drive demand and have a positive impact on property values in their respective areas.
Making Informed Decisions
Based on the current state of the St. Louis housing market, economic factors, and recent news, it is likely that the market will settle down in 2024 rather than face a collapse. The city's stable employment market, affordable housing options, and ongoing urban revitalization projects contribute to a positive outlook for potential homebuyers.
As you embark on your homebuying journey in St. Louis, seeking guidance from professionals is essential. Liberty Lending Consultants can provide the expertise and personalized assistance needed to navigate the complexities of the real estate market. From exploring loan options to understanding the latest market trends, their experienced team can help you make informed decisions.
Stay informed, conduct thorough research, and leverage the expertise of professionals to ensure a successful and confident homebuying experience in St. Louis. Contact Liberty Lending Consultants today and take the first step toward securing your dream home.