Become a Detective (Home) Inspector in 5 Easy Steps
Even if you're ready to sign the papers and close the deal on your new dream home, it's important to make sure one more thing gets done: the home inspection. Why get a home inspection BEFORE buying the home? While it might seem like overkill, getting a home inspection performed can help you avoid five pretty major mistakes moving forward.
Losing Leverage
The information you learn during a home inspection can help make sure that you have leverage when negotiating a deal moving forward. If you didn't know that information before, it becomes more difficult to get the deal that you deserve.
Making Up Your Mind Too Fast
When you think you've found the perfect house, it's easy to lose sight of some important details. A home inspection is a perfect chance to slow down and really make sure that you're making the right decision. If your home inspection comes back with positive results, you can probably take that as a good sign that you are making the right choice.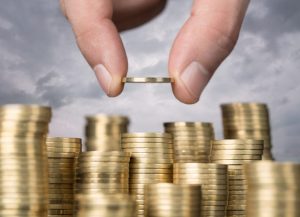 Spending Too Much
Yes, moving into a new house is expensive. But it shouldn't be more expensive than it has to be. When you spend a little bit in the present on a home inspection, you're getting information that can help you save money on major repairs down the line.
Not Knowing What You're Getting Into
When you're looking at a new house, it's pretty easy to see most of what you're getting. That said, a home inspection can find everything that's out of sight. Instead of not knowing exactly what you're buying, a home inspection provides all of the necessary details.
Identifying Repairs for the Previous Owner
When you move into a new home, you shouldn't have to take care of problems that were the responsibility of the previous owner. Instead of haggling over who is responsible for fixing what, a home inspection is the most official way to determine what's wrong and who is going to pay to fix it.
Want more information on home inspections and the home buying process? At Liberty Lending, we'll prepare you for every step of the home buying process. Fill out our form or call today (314) 336-9111.